&nbsp &middot &nbsp &middot

May 10, 2016

Honeypot Lakes is a day ticket complex in central Essex, boasting two lakes stocked with carp to well over 30lbs and catfish up to nearly 50lbs, it's a great place to enjoy a day's fishing.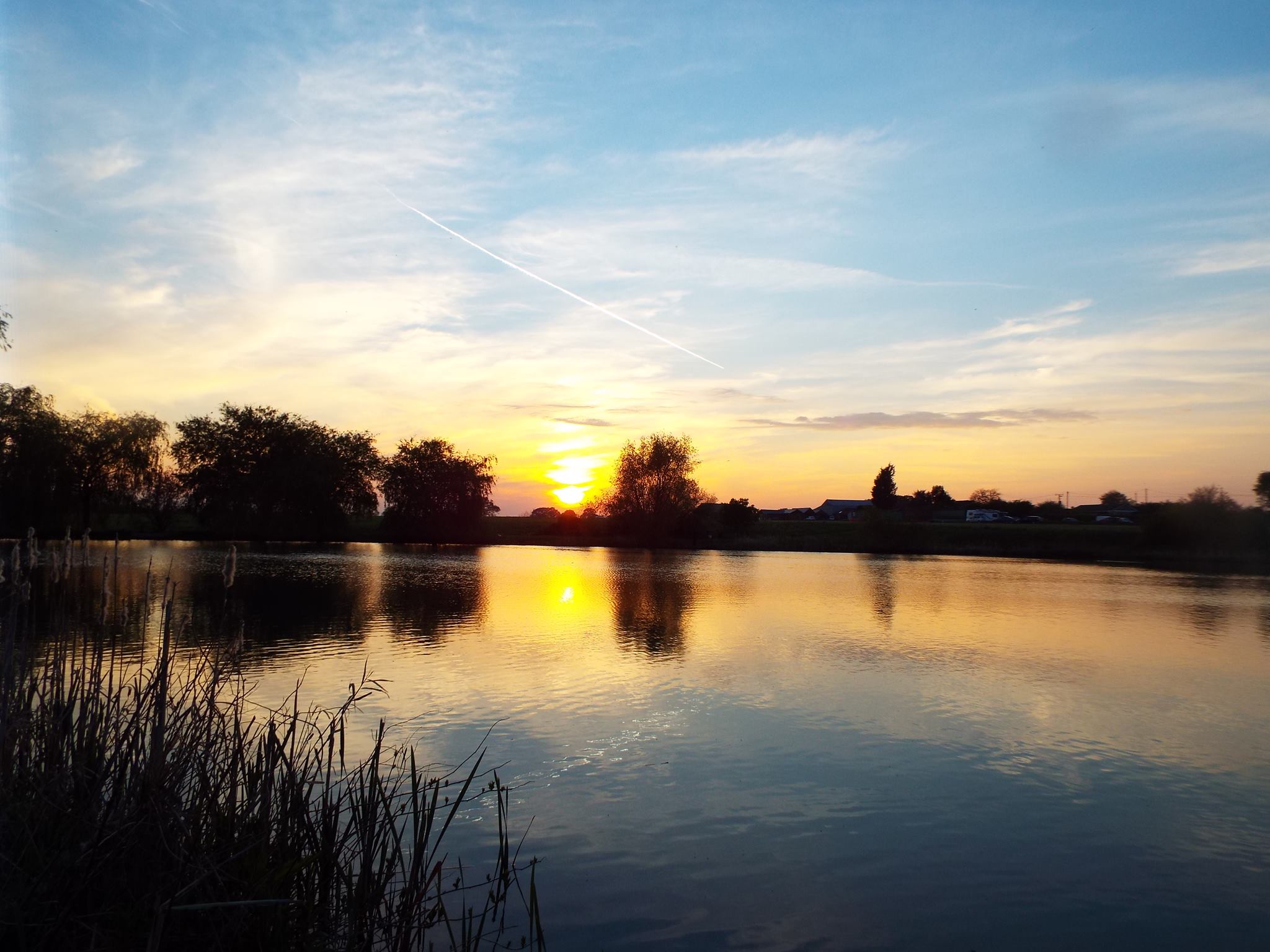 Following a series of successful winter matches, Jim the owner decided to hold a catfish pairs match on the 8th May. I teamed up with my friend Ben, and after weeks of preparation (as well as the obligatory last minute panic), we arrived at the venue. On a quick walk round the lake I spotted some fish rolling, so when the draw came round I could make an informed decision about the location. We were lucky enough to come out second, and I wasted no time in securing the 'Blowout' swim.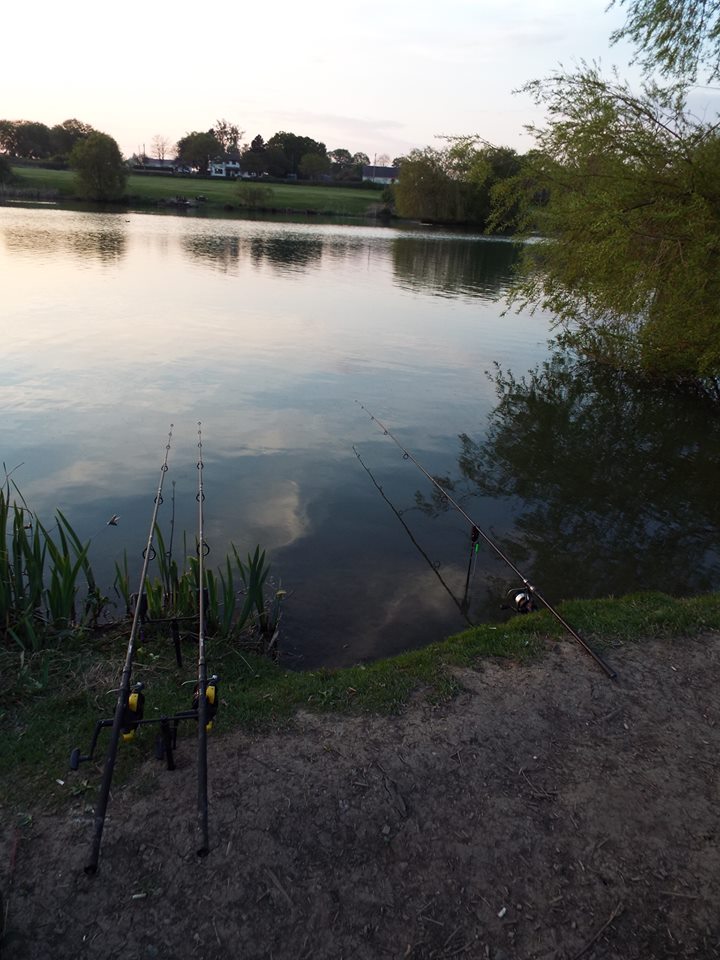 With such hot weather, I assumed the cats would be up in the water, so as I tackled up the rods with polyball rigs, Ben went to catch some livebait from the 'pleasure lake'. A polyball rig suspends the bait off the bottom, using a variation of the knotless knot to make the hook stand-off at 90 degrees, aiding hooking. Finally 3 o'clock arrived, and as leads crashed in around the lake, we too cast our lines into the water, positioning rigs at varying ranges and depths to intercept any fish in the swim.
After an uneventful hour, it was evidently going to be a slow match, but as we sat enjoying the sunshine my left hand rod exploded into life. I was forced to give line from the start, evidently attached to a good fish and as the minutes passed a crowd gathered in the swim. It was a tense fight as I prayed the fish would stay on, but I needn't have worried as before long Ben squeezed the fish into the net, putting us on the score board.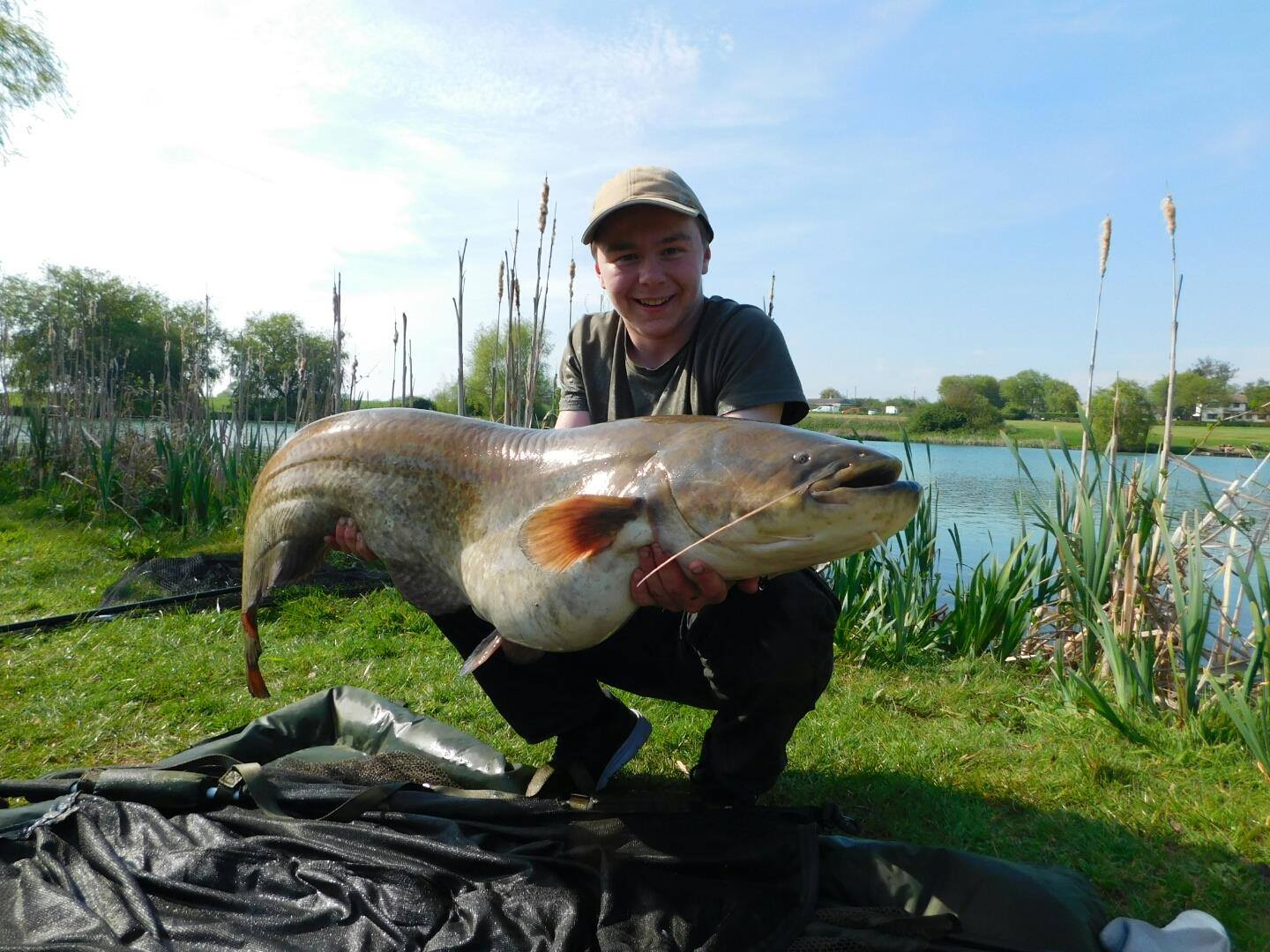 As luck would have it, I'd landed one of the bigger cats, my new UK personal best, weighing in at 39lbs 10oz and I was really pleased to have caught it. We couldn't celebrate too much however, as the pressure was still on and we knew that one fish could turn the tables. The rod was quickly recast, along with another, to the successful range and depth, hoping that there would be more fish in the area.
Seeing our result, other teams followed suit and we saw several livebait rigs cast out. We knew that more action was on the way and before long the team on 'Rovers Point' were into a cat. I went round and watched nervously as he fought it, but as the fish went in the net, I could see we were still in the lead. This fish weighed 29lbs 4oz and although it wasn't enough to take the top spot, we still wanted another fish to secure our place out in front.
We needn't have worried, as I hadn't been back in the swim long when the same rod was away. This time it was Ben's turn and a twitchy bite saw him in contact with his first ever catfish. He did everything right and before long the fish was beaten. Ben was ecstatic with his 27lb cat, which took our total to 66lbs 10oz.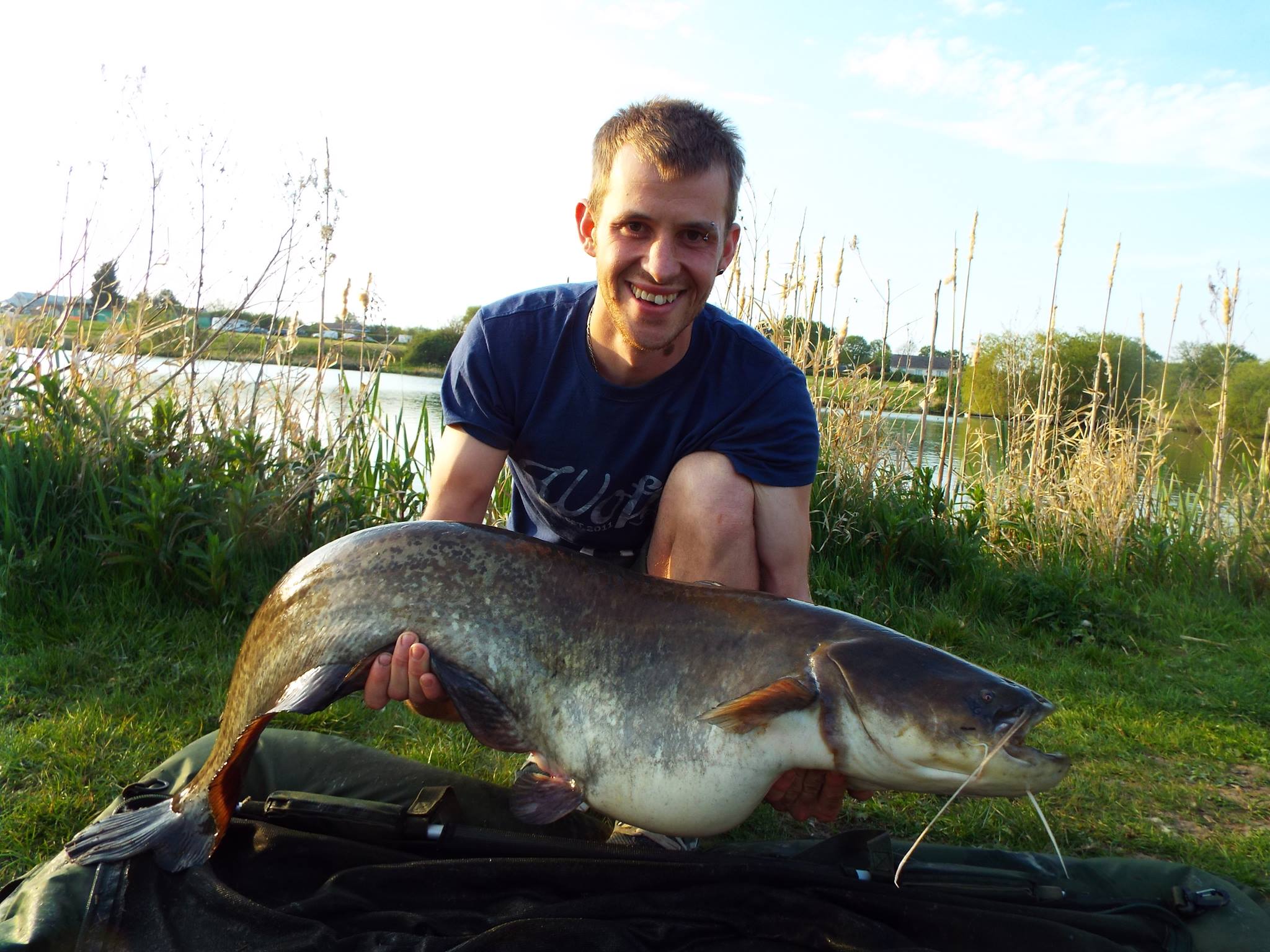 With 4 hours to go, all the teams sat in anticipation of action, but the cats stopped feeding confidently and what followed was a series of dropped runs and single bleeps which continued until darkness fell.
At around 9 o'clock the action stopped and as we sat there in the darkness, we were quietly confident of winning. The final minutes seemed to last an age, and I lost count of how many times I checked my watch, but eventually Jim walked into the swim, shook our hands and handed over the hard won £300.
It was a tough afternoon's fishing but with a PB and the prize money as a bonus, I had a great time. I'd like to say thanks to Ben for his hard work as well as to Jim and Selina for organising and hosting the match. Well done to all the other competitors, I look forward to the next match!